El Encuentro Surf Lodge is a unique boutique concept offering Double Rooms, Superior Studios, Beach Bungalows and Vacation Villas.
All located in front, or in walking distance of Playa Encuentro between Cabarete and Sosúa at the marvelous north coast of the Dominican Republic. Playa Encuentro is perfect for surfers of all levels and consists of five surf breaks: Coco Pipe, Bobo's Point, La Derecha, La Izquierda and Destroyer. Find your inner self in a yoga class at our outdoor yoga platform and explore all those little sandy bays at the seemingly endless Caribbean beach. Make unforgettable memories on a hike, mountain bike tour, sightseeing day, scuba diving, or a kayak adventure. Whatever you decide to do, we will do our best to make your stay unforgettable.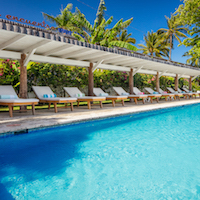 Saltwater Pool
Relax on a sun chair or practice your paddeling techniques in our refreshing and chemical free pool.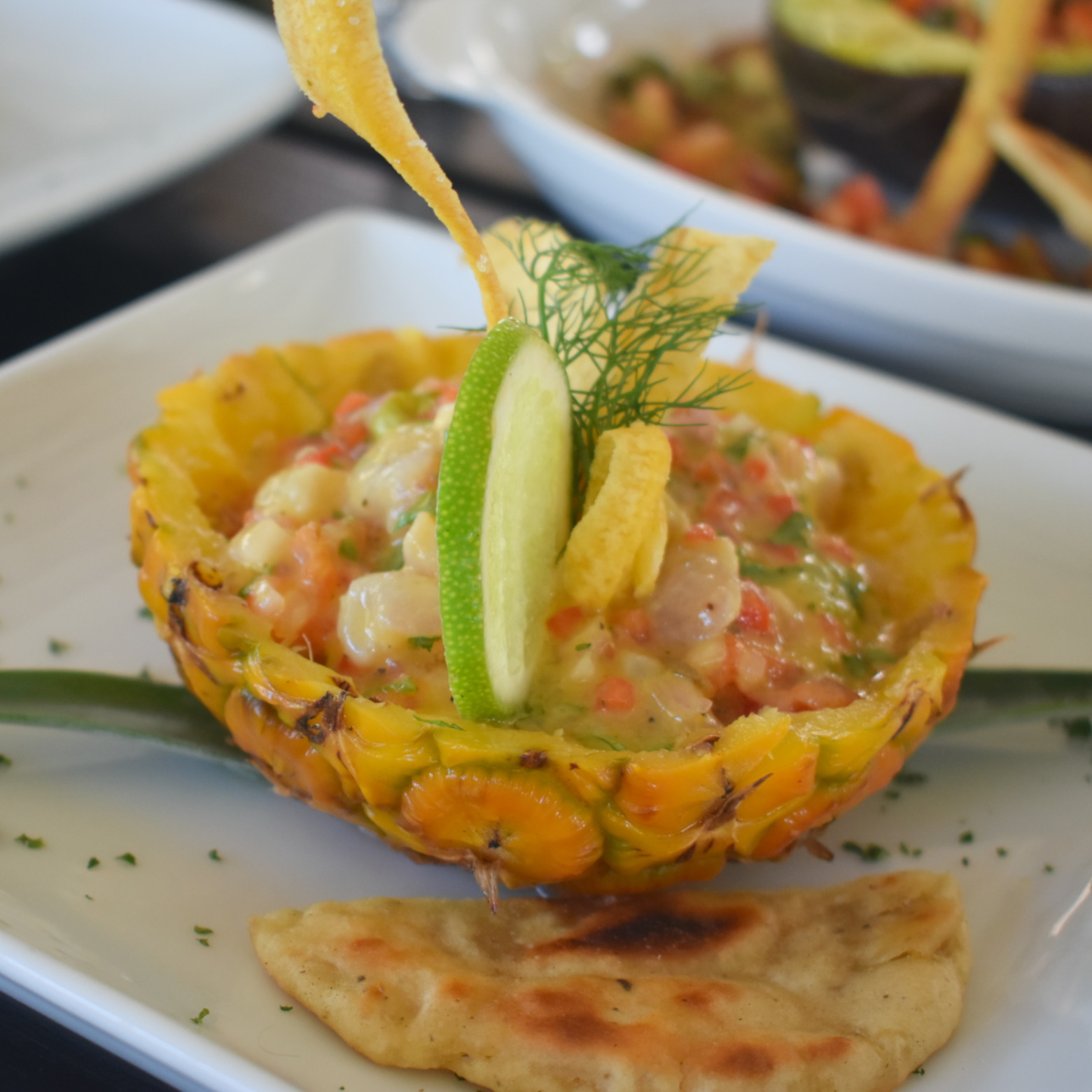 Restaurant
Our open-air restaurant serves breakfast, lunch and dinner every day from 7 am to 10:30 pm. Room service available free of charge!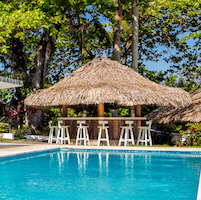 Pool Service
Extra towels? More coffee or tea? A water refill? Food orders? Our pool service is equipped to assist with anything you need without having to leave your sunchair.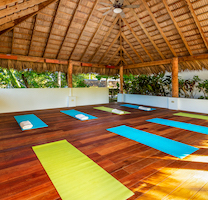 Included Activities
Our guests can enjoy included physical conditioning classes including yoga, surf conditioning training and mobility flow every day from Monday to Friday.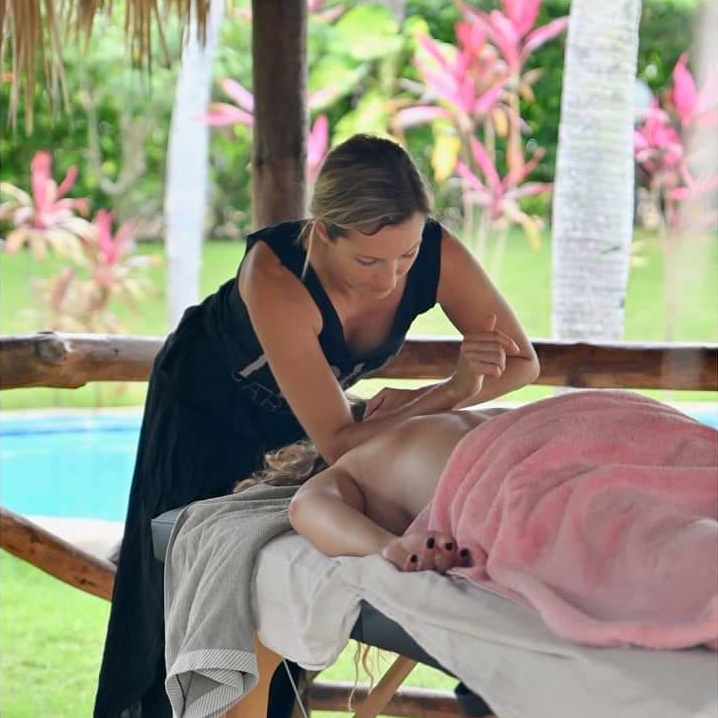 Massages
Our therapists offer deep tissue, aroma therapy, relaxation and sport massage. 65 USD for 60 min.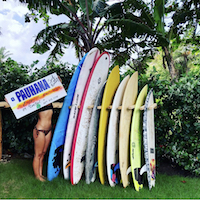 Parallel Surf School
Our on site surf school offers surf, kite surf & surf skate coaching as well as a wide range of physical conditioning classes. Equipment Rental available.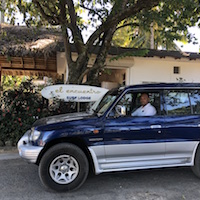 Transportation
Airport shuttles, taxi services and car rental available. We help with all the logistics.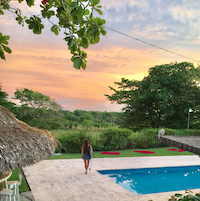 And more ...
Complimentary coffee & tea station from 6 am – 5pm, free parking lots, free WIFI, a little library with lots of books and travel guides, kids toys and games, 24/7 security, complimentary drinking water.
Our boutique accommodations offer comfort without twaddle using basic materials like wood, stones and endemic plants and trees, providing you a get away from the hectic of everyday's life. We want our guests to reconnect with nature. For some it might be catching a wave, for others a hike through untouched nature or a sunset yoga routine at our yoga palapa. We want our guests to focus on what really matters, their well-being and the well-being of their beloved ones, healthy food, lots of fresh air and salty water. We want our guests to make wonderful memories which last. That's what we've dedicated ourselves to.
Our boutique concept focuses also on minimizing the impact on the world we live in. Our environmental goal for 2022 was to eliminate every form of single-use plastic. We did achieve this. For 2023 we are opening a permaculture garden and are aiming to supply 85% of the vegetables and fruits consumed at our restaurant from this permaculture garden across the street. Our guest can enjoy a delicious farm to table experience while doing good to our environment.
If we have to describe our philosophy in one sentence it would be: We want to maximize the positive impact on our guests while
minimizing the negative impact on our environment.